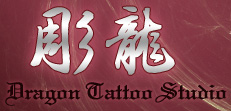 2014 kelly tattoo convention &Guest work in Belgium

To customers
I of May 30-June 1
It will be held in Ireland
I will participate in Kelly Tattoo Convention
http://www.kerrytattooconvention.ie/
Then
Of Belgium to June 15
I jog through beautiful freak tattoo
http://www.beautiful-freak.be
If you want to get a tattoo
You can not tattoo that there is no free space on the day
I will accept a reservation
Your image you want tattoo
Please send e-mail
info@horitatsu.com
I will reply immediately
I am not good at English
Simple sentences are preferable
I can make new design
Japanese traditional style
and
Cartoon style of traditional Japanese


Brussels Tattoo Convention2012
November 23, 24, 25
I participated in the Brussels Tattoo Convention in Belgium
http://www.brusselstattooconvention.be/
I am looking for a customer
I think the new design for the customer
Small tattoo does not want
Please email if you would like a session
I will reply soon
info@horitatsu.com
I am not good at English
In simple sentences


Guest spot in Belgium 2012

November 10 to 22
Guestspot at Beautiful Freak Tattoo Studio
www.beautifulfreaktattoo.com
If you would like to session
Please make a reservation by e-mail
info@horitatsu.com
I think the new design for you
I will reply soon
I am not good at English
Understand simple sentences


facebook



Alkmaar tattoo convention 2011


Berlin tattooconvention 2011


Report- Sydney Tattoo & Body Art Expo 2011
It chose from a lot of appointments.

Two works were completed.

It was the one with a very high evaluation.

It was the one that all appoint was done beforehand and a new session in the convention was impossible.







3rd Sydney Tattoo & Body Art Expo 2011 march


Guest work Vincent from Belgium October1~13
To October1~13
Vincent is gesut work from the beautifulfreak tattoostudio in Belgium.
Receiving reservations.
You must E-mail me the reservation if it is necessary.
info@horitatsu.com
His web site
www.beautifulfreaktattoo.com


Report florence-tattooconvention
best of convention was acquired in the tattoo convention in Italian Florence in 2009.